Aeronautical Engineering Scope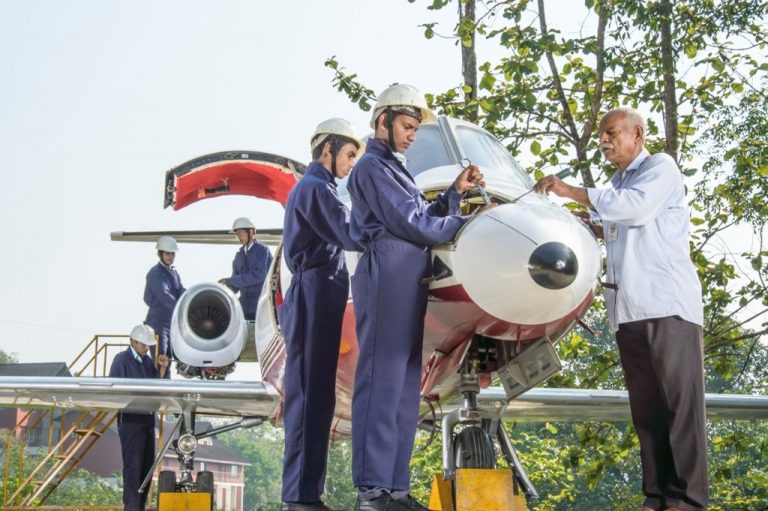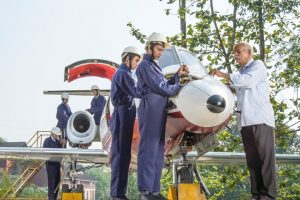 The Aeronautical Engineering scope in India is growing. It will raise the demand of Aeronautical Engineering career. Aeronautical Engineering scope is in demanded both India as well as abroad. They are required in Airline Services as well as aircraft-manufacturing units in private and public sectors.
After completion of the course, the Aeronautical course of engineering scope lies in such a way that at the initial level these engineers are hired as Junior Engineers or graduate engineer trainees. Promoted to the suitable designation,based on their performance.
The Aeronautical Engineers can apply in the following fields after completion of Aeronautical Engineering course: –
Airlines
Airlines are a company that provides air transport which helps passengers to travel. The role of the Aeronautical engineer is that they use their technical knowledge to improve flight safety and fuel efficiency, reduce costs and address the environmental impact of air travel.
Aircraft Manufacturing Companies
As the Aeronautics fields are related to the manufacturing of the aircraft's, so they play an important role in these organizations.
Aircraft Part Manufacturing Companies
This company builds the components of an aircraft to manufacture those components Aeronautical Engineers are appointed.
Civil Defense Forces
Aeronautical Engineering career can be in designing, manufacturing, and testing military weapons, aircraft, and missiles.
Research Organizations
Aeronautical Engineer builds their career in research organizations such as ISRO, NASA, DRDO, etc.
Maintenance, Repair and Overhauls (MRO) Industries
They use their technicality to improve the specialized function performed in maintenance actions on aircraft and their components.
Aeronautical Engineers are Placed in Following Industries :
Top Recruiting Airlines
Air India
IndiGo
SpiceJet
GoAir
Air Deccan
AirAsia India
Blue Dart Aviation
Pinnacle Air
Spirit Air
Supreme Airlines
TajAir
Vistara
Alliance Air
Luwang Air
Titan Aviation
Ventura Air Connect
Top Research Organizations
NASA
ISRO
DRDO
European Space Agency
JAXA
SpaceX
Canadian Space Agency
Top Aircraft Manufacturing Organizations
Airbus Corporate Jets
Boeing Business Jets
Bombardier Aerospace
Dassault Falcon
Embraer
Gulfstream Aerospace
Pilatus Business Aircraft
Textron Aviation