Nb: The above fee structure is based on Scholarship provided by Thirunilam Educational Trust and VIET alumni association.
Polytechnic Diploma
The fee structure shall be as per GO.(Rt) No 824/2019/H.Edn dated 27.05.2019, as given below. For more details contact : 9400747400 Apply Now for admission.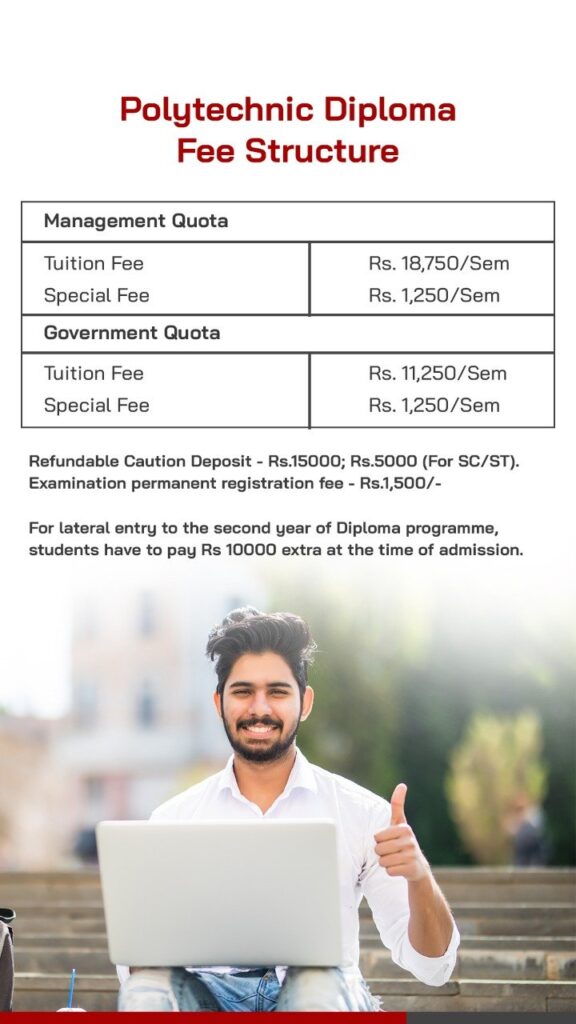 Note :Uniform and Examination fee will be extra for B.Tech and Diploma.