NDLI CLUB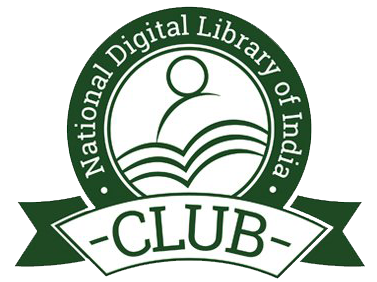 National Digital Library of India Club (NDLI Club) is an enabler of career progression for students, job seekers, researchers and learners. NDLI Clubs are set up in institutes and nodal bodies, and these Clubs conduct events to facilitate students to develop knowledge, skill and traits beyond regular curriculum which are essential for their progression in respective professional domain. The events may be either physical or virtual. Virtual events are web-based and are conducted through the NDLI Club portal.
TOMS College NDLI CLUB
Registration Number : INKLNC4Y98QGXEC
TOMS College of Engineering enrolled as a NDLI club member on 27/3/2021 .
There are 410 registered members (as on 3 Jul. 2021) in this club. The club will conduct events and programmes frequently. The certificates will be issued by MHRD Govt. of India & IIT Kharagpur.
TOMS College NDLI CLUB AUTHORITIES
Patron : Dr, A J PAUL
President : Mr. Joby Joseph
Secretary : Mr. Kalesh Gopalan
Executive Member : Ms. Erlin Antony
Associated Executive Members : Ms. Shijina B
Mr. Goutham Prenoj
Mr. Arjun Raj S