TOMS College of Engineering
TOMS College of Engineering – Approved by AICTE, New Delhi is on its track of proving itself as one among the best Engineering Colleges in Kerala offering B.Tech Engineering courses and Polytechnic Diploma courses. The B.Tech Courses are affiliated to APJ Abdul Kalam Technological University (KTU) and the Diploma Courses are affiliated to the Directorate of Technical Education (DTE), Government of Kerala.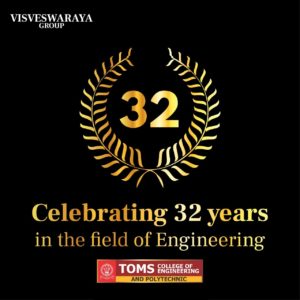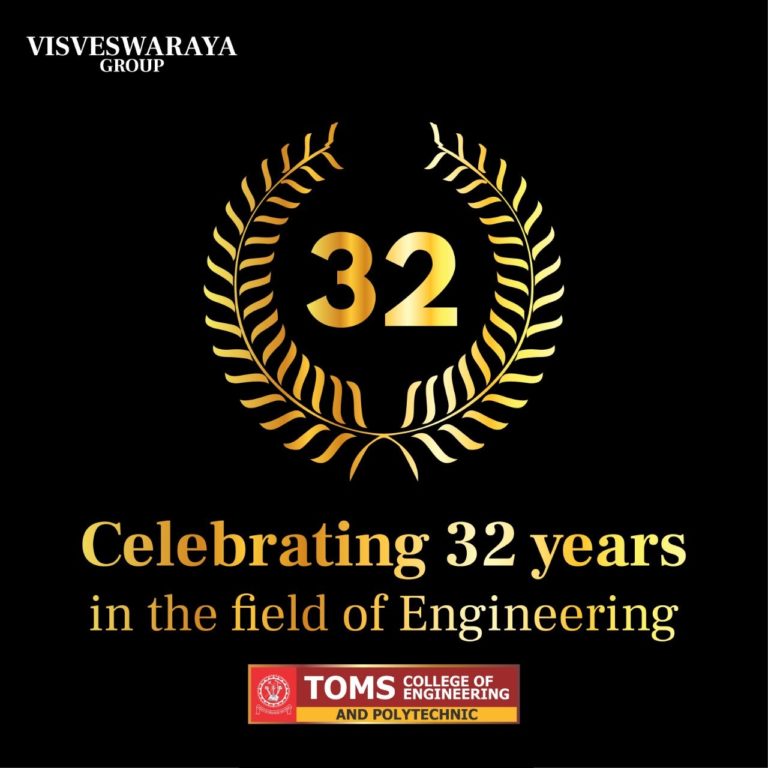 TOMS College of Engineering, located at Mattakara in Kottayam district of Kerala is on a constant path of excellence focused to be listed among the top 10 Best Engineering Colleges in Kerala. It is situated in the heart of a tranquil, greenish lush countryside, 16 km away from Kottayam town offering quality education in diverse engineering fields with Excellent B. Tech, Engineering Diploma placement track records. The TOMS campus is situated amidst picturesque natural beauty which provides a calm atmosphere for the engineering students. Qualified and experienced teaching faculty is our major merit.
We plan to inculcate the idea of entrepreneurship to the mindset of the engineering students along with the normal curriculum of the Engineering Degree program which is the requirement of the present and future. TOMS College is an Engineering College offering traditional disciplines with the introduction of entrepreneurship education as an add-on to the university engineering curriculum. Ensuring Placements for engineering students is one of the core objectives of our teaching and mentoring system. Entrepreneurship education is considered as one way of shaping entrepreneurial skills, competencies, attitudes and culture as well as of facilitating entrepreneurial activities.